09 Aug

The Best Way To Support A New Mum | Top Tips For Partners

Support is something we all need at all stages of our lives. It can be emotional, practical, physical or even spiritual. Support for mum is even more crucial when you're having a baby, not only during labour and birth, but also once your baby is born. Many of the parents we work with express some doubt and confusion about what they can do to support their partner as they become a new Mum. Sometimes they may even feel scared that they are going to do the wrong thing and feel it's safer to do nothing at all. So here are some top tips on how best to support your partner during this time.
Preparation Is Key.
Becoming a parent doesn't just happen when your baby is born, it starts during pregnancy. Being present and supportive during your partner's pregnancy will go a long way towards giving you confidence once your baby arrives. Attend as many antenatal appointments and ultrasounds as possible to gain a better understanding of the process and changes your partner is going through. This will help you feel closer to your unborn baby and more involved, rather than watching from the sidelines. Attending antenatal classes is an excellent way of helping to prepare for the new arrival by giving you crucial information on labour, birth and parenting.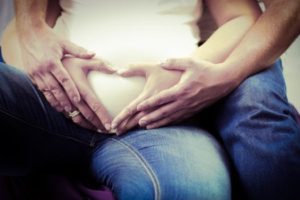 Practical Support for Mum.
This is not an exhaustive list, just some suggestions that might fit in with your family. Instead of asking your partner, "what do you want me to do?", have a look at this list and see which things you think might help.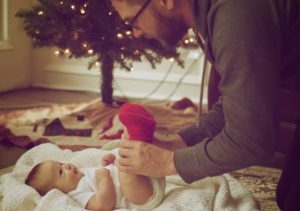 Cook dinner or pick up a healthy takeaway on the way home. Evenings are often a fussy time for babies, so knowing that she doesn't also have to cook will be less stress for your partner.
Make sure she has a full glass of water when she's breastfeeding. It's thirsty work and she will need to stay hydrated.
Do the groceries, or order your shopping online so that Mum doesn't have to wrangle a newborn through the supermarket.
Help her get some sleep in the day by taking your baby out for a walk. Lots of mums find it difficult to rest if they can hear their baby, so get out of the house and out of ear shot. Fresh air is good for your baby too.
Take over a specific task that you can commit to doing every day. It could be anything, like a daily walk or stories at bedtime.  A really good one is bathing your newborn. This can be a lovely bonding time for you and your baby, and your partner will know that she will get a little break from bub every day to just relax (or go to the toilet on her own). A tip for Mum- let your partner just get on with their designated task and do it in their own way!
If Mum is breastfeeding, help her by bringing baby to her, doing the nappy change and then settling baby when she's done.
If baby is formula fed, help with preparing the bottles and take turns with the night feeds.
Emotional Support for Mum.
Having a new baby can be a bit of an emotional roller coaster at times, and it's not uncommon for new mums and dads to find some days pretty hard. Open and honest communication is essential in any relationship, and it becomes even more important once your baby arrives. Women can experience some intense mood swings after having a baby, due to hormonal changes, tiredness and simply from being overwhelmed. Here are some ways to provide support for mum.
Be her cheerleader! Tell her she's doing a great job, and be specific about it.
Remember that being at home with a newborn can be socially isolating. Encourage her to join a mother's group or play group, get out and about together as a family, phone her during the day from work just to say hi and ask how her day is going.
Make time to really listen to her by sitting down together with a cuppa. Ask her open ended questions, show real interest in what she says and show empathy.
Don't try to "fix" her. Often she won't want you to come up with an answer, she just wants to be heard.
Be physically affectionate without pressuring her for sex. Many women feel "touched out" after a long day with a baby. Hormonal changes after birth and during breastfeeding can also affect libido. Don't be surprised if it's quite some time before she's ready for sex again. Let her know that your cuddles and back rubs come without strings attached.
Be the gate keeper when it comes to visitors. Hosting people can be exhausting, so make sure any visitors don't outstay their welcome or show up unannounced.
Be aware of the signs of postnatal depression and anxiety. If you are concerned, get professional help. Remember that postnatal depression can affect dads too.
Professional Support for Mum.
There are many places to access support for your partner, yourself and your baby. Your GP or the local Child Health Centre are good places to start. You may also like to look into accessing private postnatal care through a postnatal doula or midwifery service which will provide in home support during the first few weeks.
Life with children can be a wonderful adventure, but it takes teamwork, commitment, empathy and patience. So support each other and don't expect perfection. Most importantly remember to laugh together and enjoy your beautiful baby.